How To Apply
Every year, the Astley Family Foundation receives an impressive number of grant applications. Not all requests can be approved. This is not a negative evaluation of the project or of the dedication and hard work of those involved, but simply reflects the Foundation's need to make choices.
We want to make it easier for you to submit a successful application and avoid submitting one that will not be considered. We strongly encourage you to invest the time necessary to review the following sections: Key Outcomes, Granting, Learning Grant , What We Fund, and FAQs and reflect on it before moving to the application itself. You may discover that the project you have in mind is not a good candidate, or needs further development.


Three Key Considerations:
The Astley Family Foundation accepts proposals for funding from organizations that work with youth, aged 12 to 25 and/or provide programming aimed at youth, aged 12 to 25.
The Foundation prefers to fund operating programs. The Foundation values co-operation and collaboration. Therefore, the Foundation will look most favourably on projects that demonstrate these values.
The Astley Family Foundation is registered as a charitable foundation with the Canada Revenue Agency (CRA) and therefore can only grant funds to non-profit organizations that are registered charities and have a valid charitable number.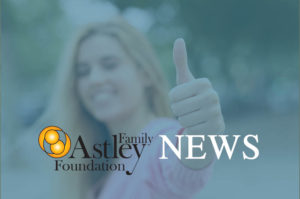 The Astley Family Foundation is now accepting applications for 2023 grants and the deadline is Friday February 17, 2023 .  We want to make it easier
Read More »