Goals for Community Grants
Through Community Grants, the Foundation hopes:
• to learn how best to support organizations to succeed,
• to understand how its investments can enable agencies to continue the work beyond our support, and / or
• both the Foundation and organizations can identify strategies, techniques, or practices that can be used or referenced by other organizations in Waterloo Region.
Community Grants Criteria
These grants intend to help organizations go deeper into their work and provide more robust and longer term support. These grants may support one or more of the following purposes:
• scale an existing program/project that has demonstrated some preliminary evidence of positive impact.
• provide security to a program/project that has demonstrated results to continue to do the work that matters.
• further build out an existing tool, technology, curriculum, plan, or model from a Learning Grant.
• develop or share materials that can help other organizations.
Funding for Community Grants
Community Grants are eligible for up to $50,000 per year in funding. Typically, most grants in this grant stream range between $25,000 and $35,000 per year. Grants can be up for up to three years.
Organizations are also encouraged to budget for professional development and evaluation within their applications.
Organizations that demonstrate positive results over the lifespan of their Community Grant may be invited to submit a one time renewal application for up to an additional three years.
The application takes approximately 2 to 3 hours to complete.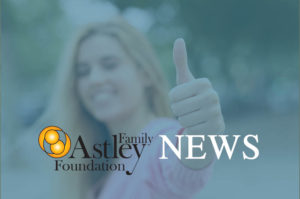 The Astley Family Foundation is now accepting applications for 2023 grants and the deadline is Friday February 17, 2023 .  We want to make it easier
Read More »